Right in the midst of the pandemic, Microsoft brings out their new Surface Duo.
With the Surface Duo release, Microsoft revives their mobile device unit after a four year hiatus.
On the 12th August 2020, during the worst economic downturn since the Great Depression from 1929 to 1933, Microsoft began taking orders for their brand new Surface Duo, a dual-screen Android mobile device that will begin shipping in September and which costs in the region of $1,399.
The high priced gadget is sleek and impressive, but arrives at a time when unemployment abounds and people have become budget weary, staying home and all in all, being conservative in their behavior in order to avoid Covid-19.
Surface Duo is being pitched as adding more value than a smartphone, because it allows users to multitask with two separate web pages or apps at the same time. For example, you can read a book on Amazon Kindle on one screen and take notes on the other.
With two hinged screens of a 5.6-inch display each, the Duo can be opened like a book. The mobile device is 4.8 millimetres, which is apparently the slimmest device on the market today.
Microsoft engineers say that they decided to put the two screen displays on a hinge as it allows for sturdier glass.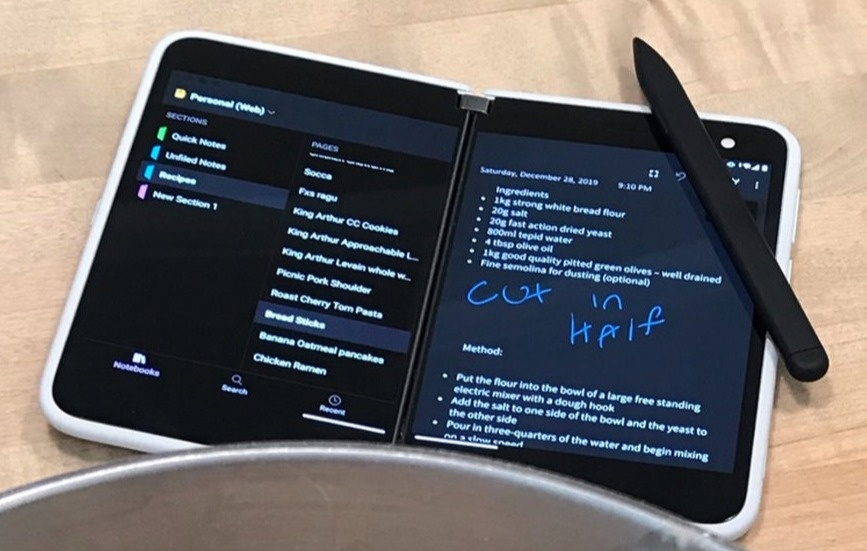 Panos Panay, Microsoft's Chief Product Officer, says, "It's thin, it's sleek, it's probably one of the sexiest devices we've built."
Watch the Microsoft press briefing:
Although Apple and Google's Android long ago dominated the market on phone operating systems, Microsoft's unique partnership with Google means that the Surface Duo comes with a whole suite of Android apps.
Microsoft is not the only mobile device company who unveiled a top of the line smartphone during the pandemic; Galaxy also revealed a new range of mobile devices to be sold soon that are in the same price range or slightly more expensive, and we can only wait and see how budget-conscious consumers respond.
Apple however, released a much more affordable iPhone in the $400 price range and Google is soon to roll out a cheaper Pixel phone for under $400 that boasts many of the same features as the more expensive model.